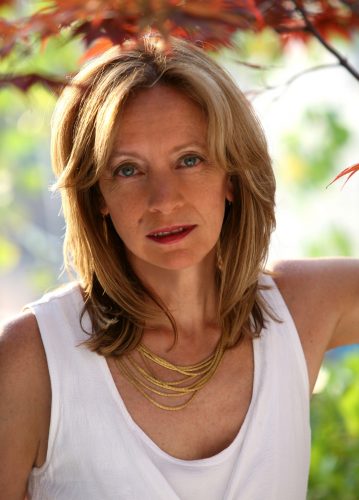 The 2018 Leonard Bernstein Artist in Residence
Jamie Bernstein, daughter of composer and conductor Leonard Bernstein, will serve as TDSF's Artist in Residence for 2018.
As the Festival celebrates the 100th anniversary of her father's birth, Jamie will appear in several venues with TDSF partners, including:
Friday, January 19, 7:30 p.m. and Sunday, January 21, 2 p.m.
Tucson Music Hall, Tucson Convention Center
Kaddish Symphony
Jamie will narrate the Tucson Symphony production of Leonard Bernstein's "Kaddish" Symphony, presenting her own new version of the original narration;
Saturday, January 20, 7:30 p.m.
Jewish Community Center of Tucson:
Tucson International Jewish Film Festival: "On the Waterfront"
Jamie will present the film "On the Waterfront," talking about what she says is her father's favorite film score. Q and A after the film;
Monday, January 22, 4:30 p.m
UA Fred Fox School of Music, Room 143
Leonard Bernstein's Impact on American Music
Jamie will lead a discussion of her father's influence and impact on American composers and musicians with composition students of Professor Dan Asia. Open to the public;
Monday, January 22, 7 p.m
Jewish Community Center of Tucson
Leonard Bernstein's Jewish Heritage
Jamie will participate in a panel discussion surrounding Leonard Bernstein's complex relationship with his Jewish faith and heritage. Other panel members are University of Arizona Faculty members:
Dr Dan Asia, professor of music and chair of the composition department;
Dr. Matthew Mugmon, professor of music history, and
Dr. Gil Ribak, assistant professor at the Center for Judaic Studies
George Hanson, TDSF Festival Director, will lead the discussion. The Marana High School Choir under the direction of Sarah Ross will perform excerpts from Leonard Bernstein's Chichester Psalms.
---
Sponsors:
Louise and James Glasser
Jill and Herschel Rosenzweig
Jamie's appearances with the Tucson Desert Song Festival are made possible through the generous sponsorship grants of Louise and James Glasser, and Jill and Herschel Rosenzweig. TDSF is grateful for their support.