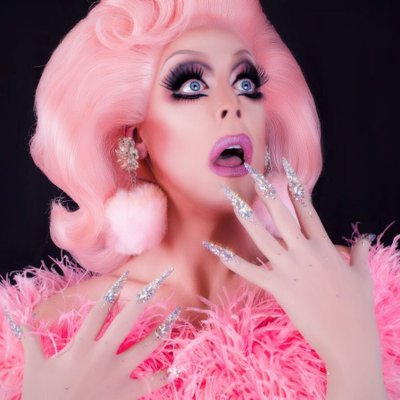 Performance Year: 2020
Tempest DuJour is the stage name of Patrick Holt, a drag performer from Tucson, Arizona. She is one of the 14 contestants to compete on Season 7 of RuPaul's Drag Race. She was born on September 1, 1967, and was 46 years old at the time of filming.
Much like with Kelly Mantle in Season 6, a large portion of the fanbase were shocked and outraged at Tempest's elimination, which came before she had the opportunity to display her acting and comedy skills, which are her greatest strengths. This has lead to criticism of the fashion-and-beauty themes of the first episodes.
Tempest wittily refers to herself as "the sacrificial lamb" of her season. Many fans note that her drag calibre is such that even with the minimal airtime she was given, she is a popular name on the global drag circuit and a fan-favorite. She is widely considered one of the strongest ever "first outs."
More generally, in terms of career longevity, some fans have speculated that it is often better to be a strong first-out (such as Tempest, Kelly Mantle, Jaymes Mansfield or Vanessa Vanjie Mateo) than a queen eliminated second, third or fourth. This has also sparked a theory about a "retribution season", where the first queen to be eliminated from each season is able to compete and show the skills they never got to display.