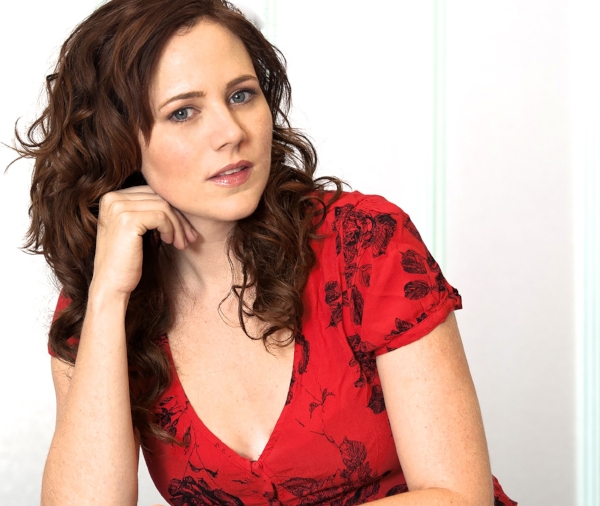 Performance Year: 2021
Hailed for her "radiant sweetness" by The New York Times, Molly Quinn has garnered praise for her thought provoking and delightful interpretation of music from the medieval to the modern. She has collaborated with notable arts organizations around the globe including the Knights NYC, TENET Vocal Artists, Portland Baroque Orchestra, Apollo's Fire, Folger Consort, Bang on a Can All-Stars, Trinity Wall Street, Ascension Music, Clarion Music Society, Saint Thomas Fifth Avenue, Pacific Baroque Orchestra, North Carolina Baroque Orchestra, Seraphic Fire, Ensemble VIII, Bach Collegium San Diego, Quicksilver Ensemble, and Acronym.
Molly has also garnered acclaim for her work crossing genres in classical, folk, and contemporary music. She was dubbed "pure radiance" by The Los Angeles Times for her work with Bang on a Can All-Stars in Steel Hammer. She is a festival soloist at the Staunton Music Festival, and  appears as a featured soloist at the Carmel Bach Festival. She was a featured soloist on Trinity wall Street's Grammy Nominated recording of Handel's Israel in Egypt. She has performed as a soloist in international venues Shostakovich Hall in St Petersburg, Teatro National de Costa Rica, the Arts Center of NYU Abu Dhabi in the United Arab Emirates, Vancouver's Chan Centre, San Cristobal Cathedral in Havana, Cuba and the Carmen Alto Convent in Quito, Ecuador.
Molly will be joined by fellow TENET Vocal Artists, Jolle Greenleaf and Virginia Kelsey Warnken, to present The Secret Lover, a concert presented by Arizona Early Music Society that will premiere as a streaming concert on Sunday, January 24, 2021 at 3:00 p.m. MST (5:00 p.m. EST). The concert will be available to ticket holders on demand until April 20, 2021.