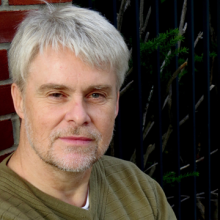 Performance Year: 2021
Laurent Philippe's keen interest in opera has led him to associate with many Metropolitan Opera Artists and he has worked as a coach for many opera companies and institutions, including The Royal Opera House at Covent Garden, L'Atelier de L'Opéra de Montréal, The Canadian Opera Company, Michigan Opera Theatre, Florentine Opera, Cincinnati Opera, Opera Company of Philadelphia, Opera San José, Seattle Opera, the Glyndebourne festival and AVA. His conducting credits include assisting Sir Andrew Davis at the BBC Symphony Orchestra at London's Barbican Centre and Royal Albert Hall as well as performances at the helm of the Vancouver Symphony Orchestra and the Victoria Symphony. He is currently on the Faculty of the ENO Harewood Artists in London, United Kingdom and the IOS Opernhaus Zürich in Switzerland, and is currently a guest coach at Opera Australia and Oper Frankfurt.
Philippe will be accompanying soprano Corinne Winters in a recital presented by True Concord, which will  take place on Thursday, January 21, 2021 at 7:00 pm.