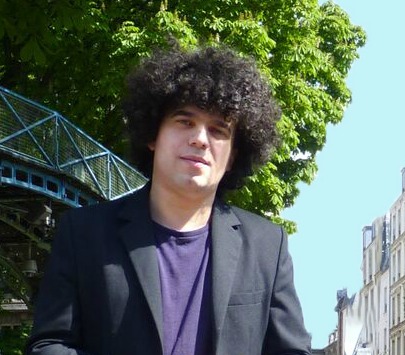 Performance Year: 2017
Judicaël Perroy began his guitar studies at the Paris Academy of Music at the age of seven, having been dissuaded from his first choice, the accordion, by his father. A fortunate intervention for the world of classical guitar! An acknowledged prodigy by the age of 11 when he began to study with Raymond Gratien, Judicaël won numerous prizes culminating with his triumph in 1997 at the Guitar Foundation of America International Solo Competition at the tender age of 24. He has since become widely known as an extraordinary virtuoso classical guitarist and musician.
As he matured in his career, he has become highly sought-after as a teacher, invited to give master classes at many of the top conservatories and universities in the United States and abroad. He is currently a professor at the École Nationale de Musique d'Aulnay-sous-Bois, a position he has held since 2004.
His CD Aspen Suite as well as an earlier CD on the French label Quantum received high praise and won five Diapason awards, and was subsequently re-released on Bayard Musique. He has recorded two new CDs for the collection of Bayard Musique Meditation, one with flutist Florence Bellon and the other with harpist Joanna Kozielska. More recently, he recorded an all-Bach CD that includes an impressive and unprecedented performance of Bach's second keyboard partita transcription on the classical guitar and another with the music of Manuel Ponce, both for the Naxos label.
From 2003 to 2012 Judicaël Perroy and fellow GFA winner Jérémy Jouve formed an ensemble, the Paris Guitar Duo, to uniform acclaim. He currently resides in Paris.
Hear a sample of Judicaël's work here.