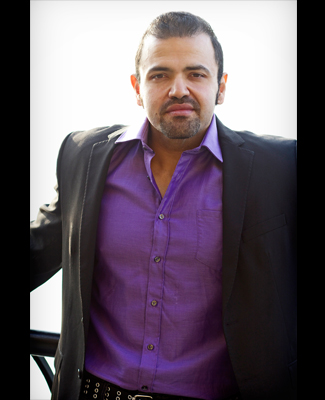 Performance Year: 2016
A native Texan, tenor Hugo Vera is described as possessing a "truly heroic voice" that is both "beautiful and brilliant." Increasingly in demand and a recent addition to the Metropolitan Opera artist roster, Mr. Vera has performed 34 roles and 20 choral orchestral works with distinguished companies in the US as part of his musical and artistic development of the full lyric and spinto tenor repertoire. In addition to the Metropolitan Opera, Mr. Vera has sung with Spoleto USA, the Kansas City Symphony, New York City Opera, Aspen Music Festival, Brevard Music Center, Sarasota Opera, the Lyric Opera of Kansas City, Glimmerglass Opera, the Minnesota Opera, Chautauqua Opera, Nashville Opera, Shreveport Opera and Tanglewood Music Festival, among others.
Mr. Vera has performed important principal roles in his fach including Manrico (Il Trovatore), Cavaradossi (Tosca), Radames (Aida), Hoffmann (The Tales of Hoffmann), Pinkerton (Madama Butterfly), Faust (Faust), Pietro Nuttini (The Glass Blowers), Luiz (The Gondoliers), Alfredo (La Traviata), Raffaele (Stiffelio) and Manuel the down-and-out boxer in Marcus Hummon's opera Surrender Road.
As a concert artist, Mr. Vera has performed music ranging from the cantatas of J.S. Bach to the works of Britten, Tippett and Vaughan Williams.
Recognized as a significantly talented young singer, Mr. Vera enjoyed the privilege of training with several noteworthy young artist programs including the Brevard Music Center, the Tanglewood Music Festival, Aspen Music Center, Chautauqua Opera, Lyric Opera of Kansas City, Minnesota Opera and Glimmerglass Opera . He received a Bachelor of Music from the University of Utah in Salt Lake City and earned a Master of Music and Doctorate of Musical Arts—both with honors—from the University of Kansas.