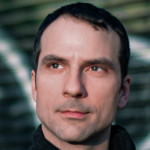 Performance Year: 2015
The Seattle Post-Intelligencer lauds baritone David Adam Moore for his "enviable swagger coupled with a subtle musicality and big, handsome voice." In the 2013–14 season, he made his debut at the Neue Oper Wien as he created the role of Lucifer in the world premiere of Eötvös' Paradise Reloaded (Lilith). He also returned to San Diego Opera for Silvio in Pagliacci and New Israeli Opera for his first performances of Malatesta in Don Pasquale and joined Des Moines Metro Opera for Joseph DeRocher in Heggie's Dead Man Walking. He has also sung Schubert's Winterreise in a new solo, multimedia production he created for Anchorage Opera. He made his Lyric Opera of Chicago debut in a performance of Stanley Kowalski in A Streetcar Named Desire and subsequently sang Jud Fry in the company's new production of Oklahoma! He has also recently sung the roles of Prior Walter in Eötvös' Angels in America in his debut with the Los Angeles Philharmonic as well as Mercutio in Roméo et Juliette with Arizona Opera.
The baritone made his Avery Fischer Hall debut with the American Symphony Orchestra in Schumann's Manfred followed by performances of Rabbi Joshua in Dessau's Hagadah shel Pessach, Don Carlos in Dargomizhsky's The Stone Guest, and Janacek's From the House of the Dead with the same orchestra. He has also appeared with the Saint Louis Symphony Orchestra under the baton of David Robertson for Orff's Carmina Burana, Netherlands Radio Philharmonic Orchestra as Jesus in Elgar's The Apostles, Orquestra Real de Sevilla singing Mozart's Mass in C minor and Vesperae Solemnae, Utah Symphony for Vaughan Williams's Dona nobis pacem, and the Yakima Symphony in Brahms' Ein Deutches Requiem.
A staunch advocate of contemporary music, Moore has received great critical acclaim for previous performances of Prior Walter in Eötvös' Angels in America with both the BBC Symphony Orchestra and at Fort Worth Opera and also sang Catesby and Rivers in Batistelli's Richard III in his debut at the Grand Théâtre de Genève. He sang the Pilot in Portman's Little Prince with Tulsa Opera and Laurent in Picker's Thérèse Raquin at Dicapo Opera. He has also premiered a number of works by the American composers Martin Hennessy and Stephen Louis Bayne, most notably 9/11/01 at the Guggenheim Art Museum. Also an accomplished composer, his recent work Kronos was featured in a performance by the Oxymoros Dance Ensemble.
Moore is a graduate of the Oberlin Conservatory of Music and the University of Cincinnati College-Conservatory of Music.