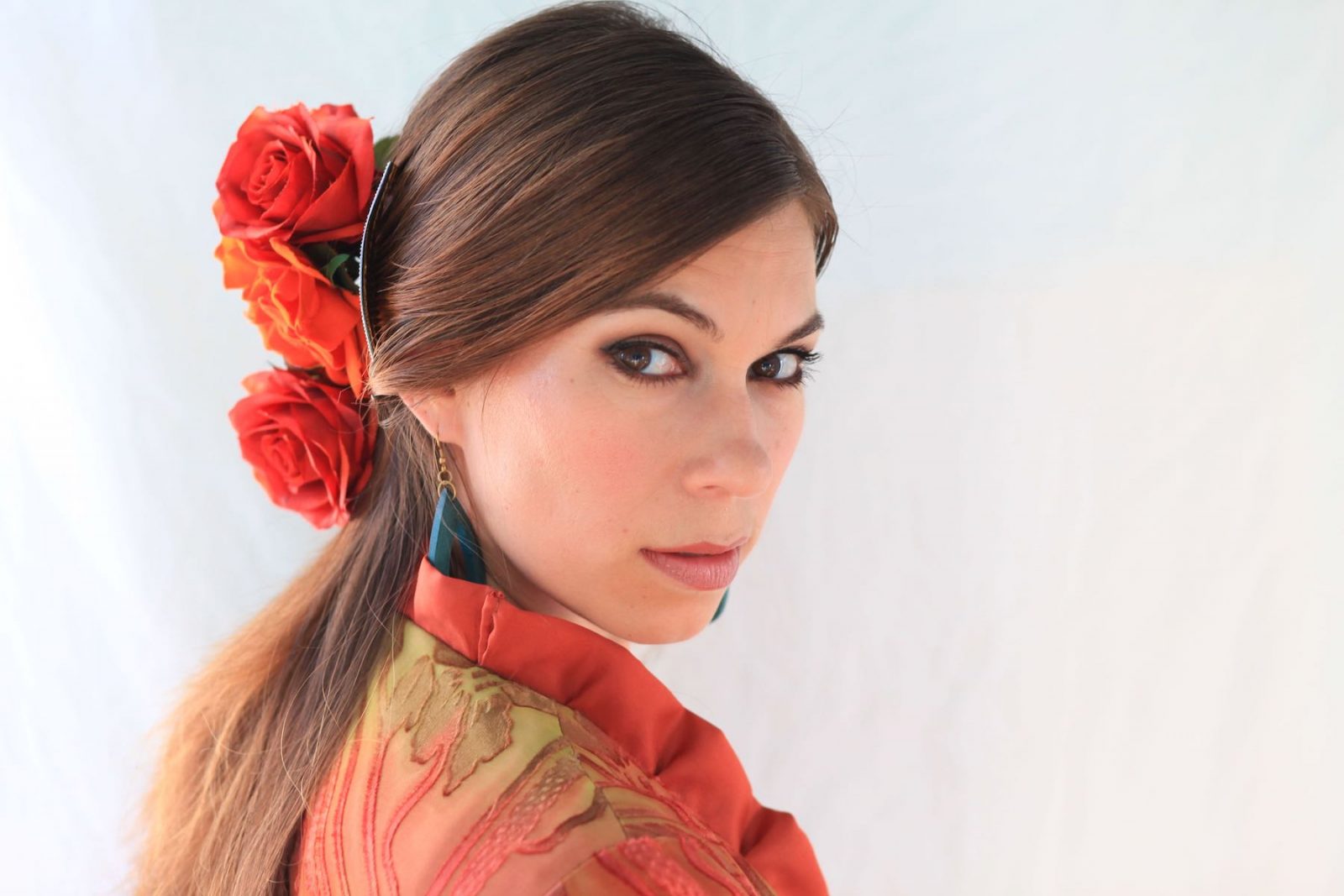 Performance Year: 2019
Clara Rodriguez discovered her love for the art form of Flamenco as a young girl in her native Santa Barbara, CA, and received training in both flamenco and classical Spanish dance with teachers Roberto Amaral, Linda Vega and Kathy Cota.  Born into a family of musicians and trained as a classical pianist, she earned a B.A. in Ethnomusicology from UCLA before returning her focus to flamenco.  She has since toured the U.S. performing at esteemed venues such as The Palace of Fine Arts, War Memorial Opera House, Yerba Buena Center, Paramount Theater, Segerstrom Center, the Fountain Theatre, Greek Theater of Los Angeles and others.
She has performed in the flamenco tablaos of Granada Spain at "Tablao Albayzín", "Venta el Gallo" and "Zoraya de los Jardines" and was invited to perform at the Jaipur Palace in India.  In the San Francisco Bay Area, where she has resided since 2010, she has performed as both dance soloist and singer with La Tania, Yaelisa Caminos Flamencos, Theatre Flamenco of San Francisco, with late and legendary kathak master Chitresh Das and Antonio Hidalgo in the production Yatra, and as a regular on the local circuit of tablao style performances.
Established in 2011, her Oakland, CA-based Company AguaClara Flamenco was featured in 2016 at the San Francisco Ethnic Dance Festival and San Francisco International Arts Festival.  The company presented two full-length works, Somos Tierra and Diálogos in 2012 and 2015, produced by the Azahar Dance Foundation at the Cowell Theater in San Francisco.