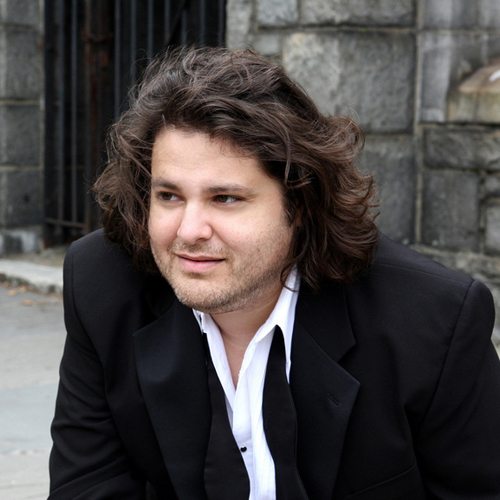 Performance Year: 2021
A seasoned recitalist and orchestra soloist, pianist Christopher Cano has performed with the Tucson Symphony Orchestra, the Tucson Civic Orchestra, the Southern Arizona Symphony Orchestra, the Catalina Chamber Orchestra, and the University of Arizona Symphony Orchestra. Recital appearances have been in Europe, across the US, Mexico, Israel and the Far East.
Currently, Mr. Cano maintains his private studio in New York City where he has prepared singers for appearances at the Metropolitan Opera, Teatro alla Scala, Chicago Lyric Opera, and orchestral appearances with the New York Philharmonic, San Francisco Symphony, Chicago Symphony Orchestra and the Berlin Philharmonic among others.
A native of Southern Arizona, Mr. Cano holds a Bachelor and Master of Music degree in Piano Performance from the University of Arizona where his teachers included the late Ozan Marsh, Nicholas Zumbro, Dr. Paula Fan and Rex Woods.
Mr. Cano and his wife, Mezzo-Soprano Jennifer Johnson Cano, currently reside in New York City where he was a full-scholarship student in the Professional Studies Program of Vocal Accompanying at the Manhattan School of Music. He currently serves on the vocal coaching faculty of that institution where he was a student of renowned pianist, Warren Jones.
Mr. Cano will be accompanying TDSF 2021 Artist-in-Residence, Bryan Hymel, in a recital that will be taking place on Friday, February 12, 2021 at 7:00 pm.