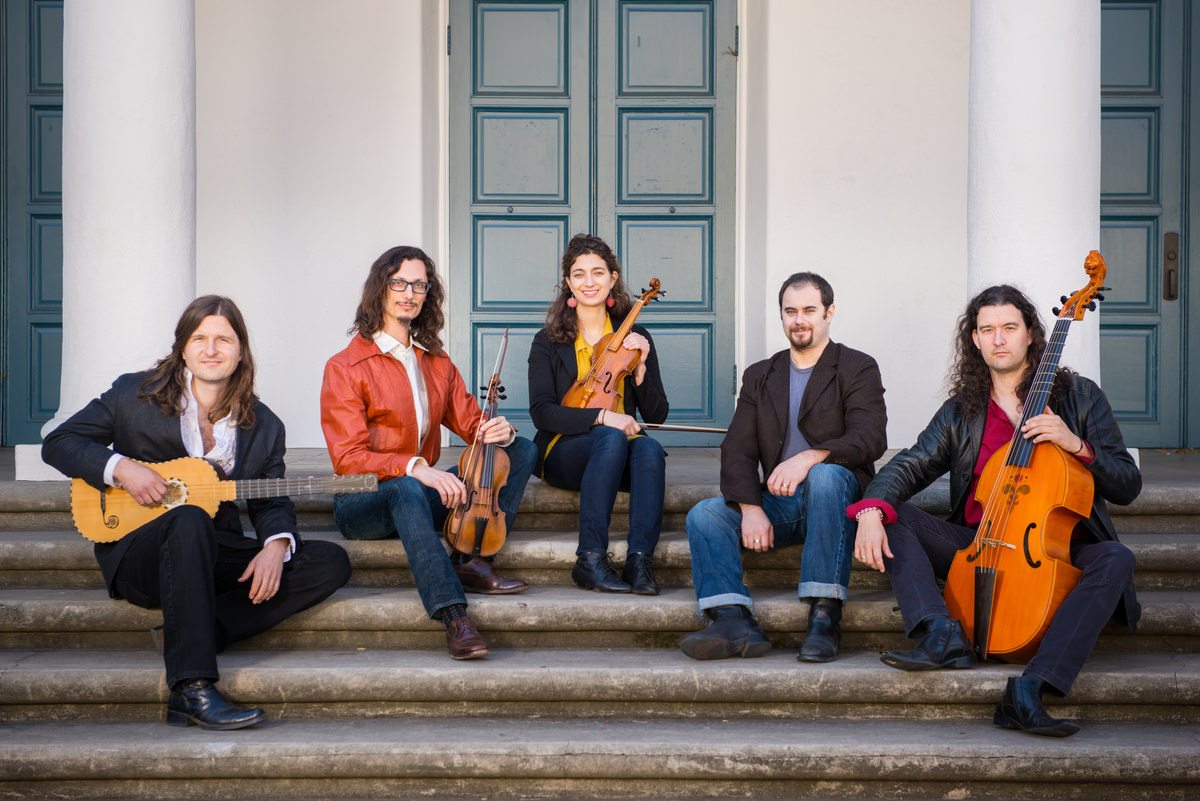 Performance Year: 2020
Agave Baroque is "an energized, free-spirited group" (Early Music America Magazine, Fall 2014), based in the San Francisco Bay Area, and specializing in string chamber music of the seventeenth and eighteenth centuries. Agave has received numerous awards and accolades and gained local and national attention for its "rapturous music," "brilliant… profound playing" (EMA Magazine), and growing discography. Now in its tenth season, Agave continues its fruitful affiliations with star countertenor Reginald Mobley and InterMusic SF, and continues to be a unique and innovative voice in the chamber music community nationally.
In 2015, Agave released Queen of Heaven: Music of Isabella Leonarda, their first of two CDs with Mr. Mobley. Recently, they collaborated on a second album, Peace in Our Time whose 2018 release marks the 400th anniversary of the start of the Thirty Years' War, when conflict and The Plague ravaged much of Europe. The album features sublime, heartfelt music, which brought people above the conflict and provided much needed comfort and expression of sorrow.
Agave Baroque's core lineup features Aaron Westman and Anna Washburn, baroque violins; William Skeen, baroque cello and viola da gamba; Kevin Cooper, baroque guitar and theorbo; and Henry Lebedinsky, harpsichord and organ. They are joined regularly by Natalie Carducci and Katherine Kyme on baroque violin and viola, and Gretchen Claassen on baroque cello.