Tucson Symphony Orchestra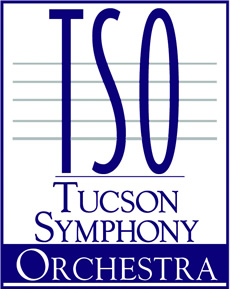 The Tucson Symphony Orchestra was founded in 1929. Since then, the TSO has grown from a volunteer community orchestra to a fully professional orchestra serving Southern Arizona. In the last 20 years, growth has been apparent through the innovative programming, children's concerts, community concerts throughout Southern Arizona, expansion of repertoire and ever-increasing artistic achievement.
The TSO offers more than 375 education and community partnership presentations annually, which reach tens of thousands of children and adults throughout Southern Arizona. The Tucson Symphony Orchestra provides the most in-depth music education programs for children in all of Arizona. These include in-school sessions by TSO musicians, concert performances and comprehensive curriculum, as well as the annual Young Artists Competition and Young Composers Project.
The mission of the Tucson Symphony Orchestra is to share beautiful, professionally performed music with as wide an audience as possible. It does so each season through a series of nine Classic concerts; four MasterWorks Chamber Orchestra concerts; five TSO Pops! concerts; Classic, MasterWorks and TSO Pops! specials; ensemble performances; Moveable Musical Feasts; and award-winning educational programs. Learn more at tucsonsymphony.org.
---
Arizona Opera
Since 1971, its inaugural year, Arizona Opera has produced more than 170 fully staged operas and concerts. The company's artistic history is rich with a blend of opera's traditional repertoire featuring Baroque, bel canto and verismo works, turn-of-the-century masterpieces, operettas, and American operas. Arizona Opera has also presented Wagner's complete Ring Cycle twice, a feat that has been accomplished in North America by only four other companies. The Arizona Opera Orchestra, established in 2000, consists of members of orchestras from Flagstaff, Phoenix and Tucson, as well as faculty from local universities; the chorus consists of Phoenix and Tucson community members and students from local universities. In addition to producing five grand operas each year in Phoenix and Tucson, Arizona Opera offers in-school touring productions and numerous outreach events for children and adults. Learn more at azopera.org.
---
True Concord Voices & Orchestra
Tucson's only GRAMMY-nominated ensemble, True Concord Voices & Orchestra thrills audiences in live performances and over international radio waves with innovative programming and some of the finest professional voices and instrumentalists from across the country.
True Concord is committed to creating memorable experiences through the performance of celebrated masterworks and music of today's best composers. These concerts — all in small halls and acoustically excellent churches — move, enrich and inspire those who attend.
Known for adventurous collaborations, True Concord creates ambitious and unique partnerships with many outstanding performance ensembles and arts organizations in culturally rich southern Arizona. In addition to notable partnerships, True Concord works with nationally- and internationally-known soloists of the highest caliber, including Jeffrey Biegel, Richard Paul Fink, Kelley O'Connor, Morris Robinson, Jubilant Sykes and Corinne Winters.
For more information, visit trueconcord.org.
---
UA Presents
UA Presents is a department of the University of Arizona, and the campus host for international performing arts. The mission of UA Presents is to educate, enlighten and inspire by bringing performing arts and artists together with the diverse communities of Southern Arizona. In 1926, the University of Arizona began to develop a series of performances open to students and the public, evolving over time to the organization it is today.
For more information, visit uapresents.org.
---
University of Arizona Fred Fox School of Music

The UA Fred Fox School of Music, now more than 100 years old, has more than 500 undergraduate and graduate students enrolled in a wide variety of degree programs. The School of Music is one of five units within the College of Fine Arts, allowing all students to develop interdisciplinary projects involving music, art, media arts, theater arts and dance. Many of its graduate and advanced undergraduate students have successfully auditioned for the Tucson Symphony Orchestra, the Arizona Opera Company, and other community ensembles. Many graduates have gone on to careers as K-12 educators, professors, administrators, recording artists, opera singers, chamber and orchestral musicians, composers, arrangers, and music industry professionals. Learn more about the University of Arizona Fred Fox School of Music at music.arizona.edu.
---
Arizona Friends of Chamber Music
One mission of the Arizona Friends of Chamber Music is to present the world's great chamber music, performed by the world's finest chamber musicians in a friendly and inviting atmosphere. Through its two concert series, its acclaimed Tucson Winter Chamber Music Festival, a dynamic program to commission new works, its extensive outreach to schools, and its affordable ticket prices, the AFCM aims to bring the joy of this great music to as wide an audience as possible. Learn more at arizonachambermusic.org.
---
Ballet Tucson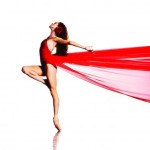 Ballet Tucson is a professional company of versatile and beautifully trained artists. Over the years, many of its members have danced professionally with companies of national stature such as American Ballet Theatre, New York City Ballet, San Francisco Ballet, Ballet West, Alvin Ailey, Boston Ballet and Dance Theatre of Harlem, to name just a few.
Each season, the company entertains the Tucson community with historic classics as well as innovative contemporary works, offering something for everyone's taste. In addition, an exceptional children's company of more than 100 performs alongside Ballet Tucson's professionals in family-oriented productions such as The Nutcracker, Cinderella, Sleeping Beauty and A Midsummer Night's Dream.
Ballet Tucson's popularity continues to grow, enabling the company to claim its place as the premier professional dance company in Tucson and Southern Arizona. Explore Ballet Tucson's website here.
---
Tucson Guitar Society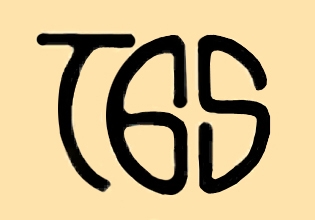 The Tucson Guitar Society (TGS) is a small but very active group that brings an array of the most outstanding guitarists in the world to Tucson as part of its International Performers Series. The Society produces six to seven concerts a year, highlighted by its guitar festival held every November, a collaboration with the University of Arizona School of Music's Bolton Guitar Program. With its focus on promoting the appreciation of guitar in the community, the Tucson Guitar Society also engages its artists to teach master classes that are open to the public at no fee. TGS maintains its roots as an intimate group of guitar aficionados through its monthly "open mic" nights, which allow any interested player to share his or her repertoire. TGS also has an all-guitar orchestra, which gives two free performances a year for the community at large. More recently, the group has been active in securing funding for special opportunities for talented youngsters in Tucson. In 2013, TGS sent 14-year-old Grace Sheppard to the Guitar Foundation of America Competition, where she took first place in her division. Learn more at tucsonguitarsociety.org.
---
Arizona Early Music Society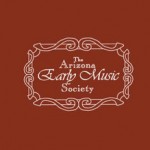 Each year, The Arizona Early Music Society welcomes to Tucson the best instrumental and vocal ensembles from around the world, performing on period instruments and employing historical performance practice, bringing to fresh life a musical heritage that is both old and new. The term "early music" refers to both a repertory (European music written before about 1800, including Medieval, Renaissance, Baroque, and early Classical music) and an approach to performance ("historically-informed performance" including the use of period instruments). Early music practitioners seek to discover and perform music from times past, to explore a repertory of music that is otherwise little known. From Gregorian chant to the music of Bach and Mozart, the repertory spans a millennium, from roughly 800 to 1800. Learn more at azearlymusic.org.
---
Tucson Jazz Festival
Jazz in January is the non-profit organization which presents the annual HSL Properties Tucson Jazz Festival in January. The festival is two-weeks long (2018 dates are 1/11-21), the centerpiece of which is the free daylong Downtown Jazz Fiesta on MLK day on two outdoor stages and other venues downtown. World-class jazz acts of genres from straight ahead to contemporary jazz are featured at the Fox and Rialto theatres and other venues in or near downtown.
---
Ravinia Steans Music Institute
Ravinia's Steans Music Institute is the Ravinia Festival's summer conservatory, bringing together each summer talented young musicians from around the world to make music together under the supervision of an internationally renowned faculty. Through its three programs—jazz, piano and strings, and singers—young artists at Ravinia's Steans Music Institute attend master classes given by musical luminaries, have daily coaching with the institute's faculty, and present recitals offered as part of the Ravinia Festival's summer programming. Many of the institute's alumni have gone on to achieve notable successes in solo performance, opera, jazz, and chamber music. Lean more here.
---
New York Festival of Song
Since its first season, the NYFOS motto has been "No song is safe from us!" Manhattan-based pianists Michael Barrett and Steven Blier presented the very first concert season of New York Festival of Song in 1968. It was a series of intimate, original ensemble song programs consisting almost exclusively of rarely-heard songs of all kinds, "from Debussy to doo-wop, lieder to latin jazz, Josquin to just-written."
---
Tucson International Jewish Film Festival
The Tucson International Jewish Film Festival (TIJFF) promotes independent, international film and its capacity to promote Jewish culture and celebrate cultural diversity. For 11 days, January 11 – 21, 2018, the 27th annual festival will bring more than 20 outstanding Jewish films from around the globe to local screens. More than 3,000 festival attendees will gain a glimpse of Jewish lives that are worlds away and yet remarkably familiar. The TIJFF is proud to be one of the longest-running Jewish film festivals in the country and one of the longest-running film festivals in Arizona.
For more information, visit www.tucsonjcc.org.
---
UA Dance
The University of Arizona School of Dance offers ballet, modern and jazz dance with strong and equal emphasis. Dance majors are required to study all three disciplines and have the opportunity to experience working closely with outstanding faculty and guest artists, all of whom are nationally and internationally known teachers and choreographers. The UA Dance Ensemble is comprised of BFA and MFA students, privileged to perform in the state-of-the-art performance facility, The Stevie Eller Dance Theatre. Faculty and students frequently collaborate with other departments on campus, including Music, Theater, Art, Media Arts, Architecture and the Sciences to create work that transcends the traditional choreographic realm. This year the UA Dance Program will collaborate with the TDSF, bringing to Tucson Tony nominee and Emmy Award-winning actress, singer and recording artist, Liz Callaway.
---
Tucson Arizona Boys Chorus
The Tucson Arizona Boys Chorus is dedicated to providing boys in the community an enriched educational experience through the study and performance of choral music.
The Chorus endeavors to impart musical, social and leadership skills that build self-esteem and have a sustaining impact on its members. Representing and serving the community as an artistic and cultural resource are fundamental to the Chorus mission.
---
Arizona Theater Company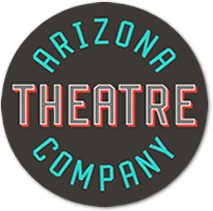 Under new leadership, and now celebrating its 53rd Season, Arizona Theatre Company is truly "The State Theatre." Our company boasts the largest subscriber base of any performing arts organization in Arizona, with more than 130,000 people each year attending performances at the historic Temple of Music and Art in Tucson, and the elegant Herberger Theater Center in downtown Phoenix.
Each season of high quality productions reflects the rich variety of world theatre – from classic to contemporary plays, from musicals to new works – audiences enjoy the rich emotional experience and joy that can only be captured through live theatre.